The use of Air as a path to better health and quality of life…
Activated Oxygen Therapy
BioLife Solutions Ltd has been involved in Activated Oxygen Therapy since 2003.  Due to the popularity of Activated Oxygen Therapy there are now 1000's of devices being used in over 60 countries.
Airnergy Spirovital Therapy
Airnergy is a combination of the two words "air" and "energy" and describes a well-developed natural remedy.  Airnergy is a portable, compact machine for use in the home and clinic that creates 'energised air'. This feeds every cell in your body with oxygen that it can absorb and use more efficiently. Further information is available from German manufacturer Airnergy International GmbH.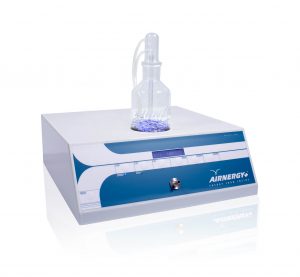 Since 2000, Spirovital Airnergy has been a tried and tested therapy through literally millions of therapy sessions worldwide.
Spirovital Airnergy is the original developer and is now the world's largest manufacturer of vitalised air devices with high quality control systems in place.
Ingenious, inventive and original designs using a safe and reliable technology backed up with consistent high levels of quality and service.
All devices are German made with superior German parts ensuring durability and reliability of all machines.
Spirovital Airnergy are the worlds market leader and are accomplished pioneers with this ground breaking therapy.
Spirovital Airnergy provides 90% of the world market.
Well established and reputable, Airnergy International GmbH has more than 30,000 units around the globe.
Dedicated, trained, specialist agents in over 60 countries around the world.
Airnergy International GmbH is renowned as a multiple awards winner in the scientific community.
Endorsed and approved by many leading Doctors, clinics and professional athletes.
Airnergy. Dedicated to our clients!