Eolis Air Manager – the first Smart Air Purifier
EOLIS Air Manager resembles no other existing system.  Much more than a connected air purifier, it purifies air through a revolutionary and radically improved process.
Invented and manufactured in France and protected by numerous patents, EOLIS Air Manager will forever change the air you breathe.
Experience clean air with EOLIS Air Manager.
Watch this video to learn about the EOLIS Air Manager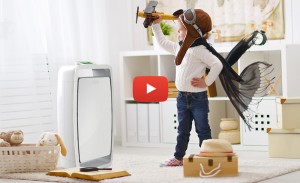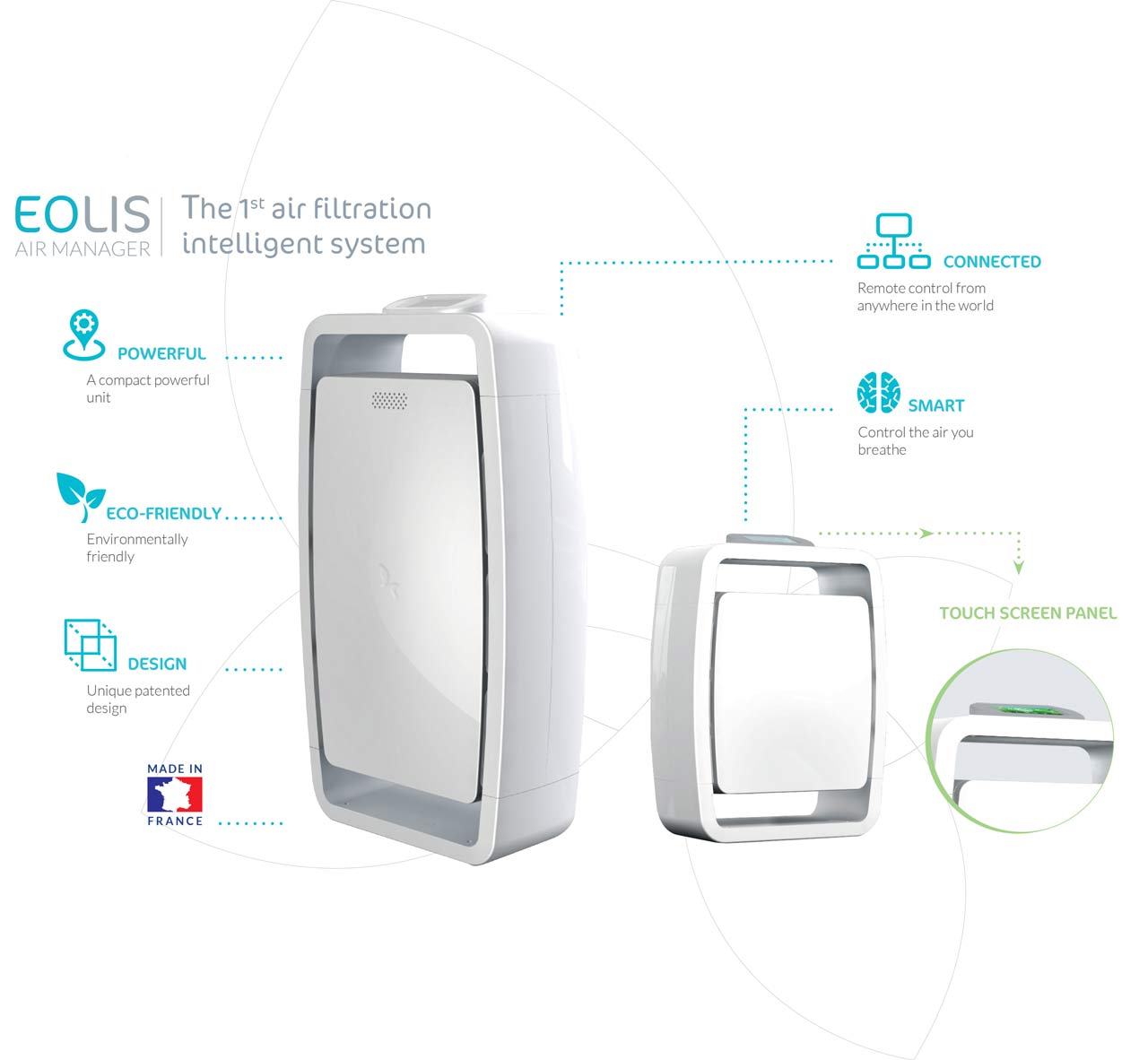 A touch screen to monitor air quality in real time
EOLIS Air Manager has a touch screen for controlling all the device's functions (managing the purification speed, changing modes, viewing the log, managing settings, etc.).  You can also monitor air quality and filter clogging in real time.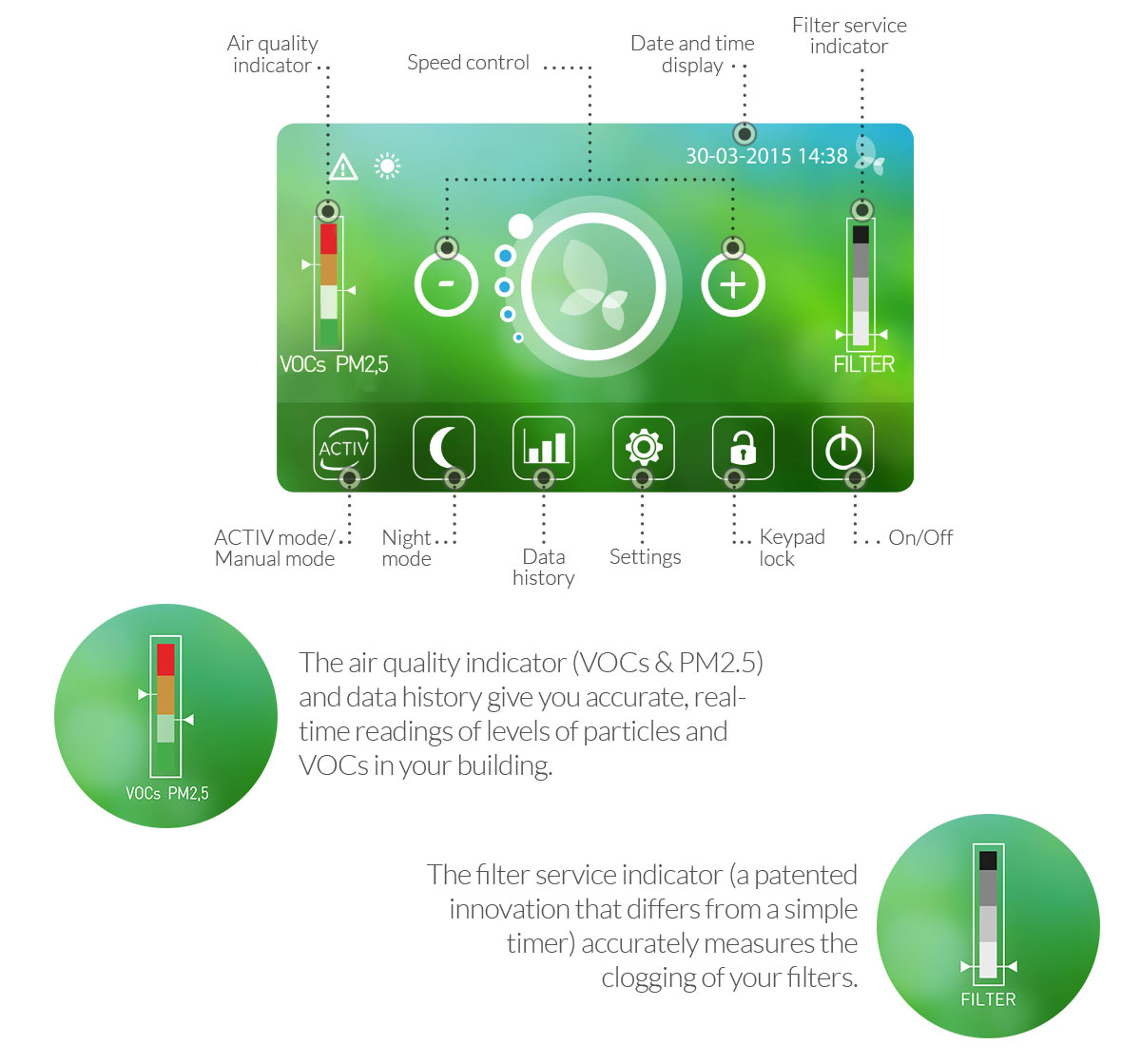 Extremely efficient French filtration
The filters make up the central component of the device.  Every filter is hand-checked by an operator at the French plant where it is manufactured.  Every filter has its own reference number for the sake of traceability and performance.
Each purifier comes with 3 removable pre-filters.  This high-end purifier features a bactericidal, virucidal and acaricidal pre-filter.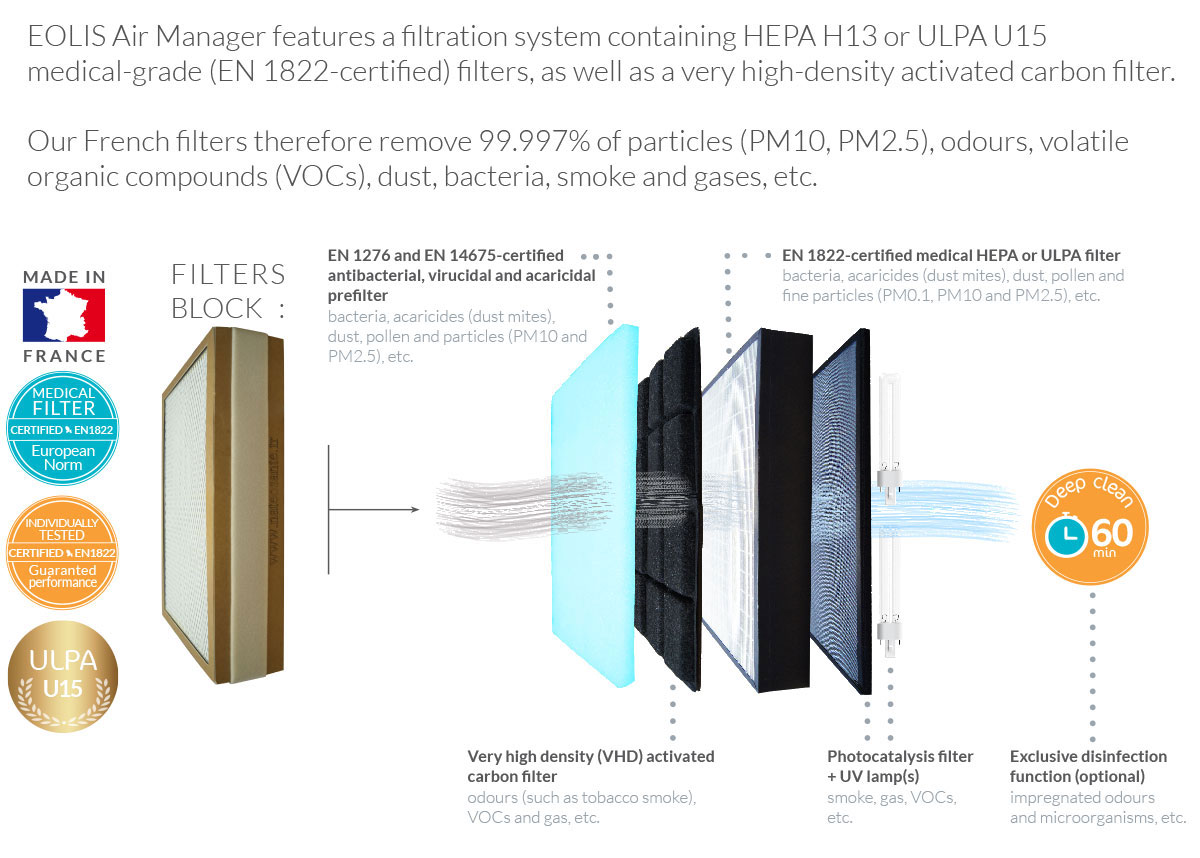 Below you will find the list of micro-organisms treated with the EOLIS Air Manager: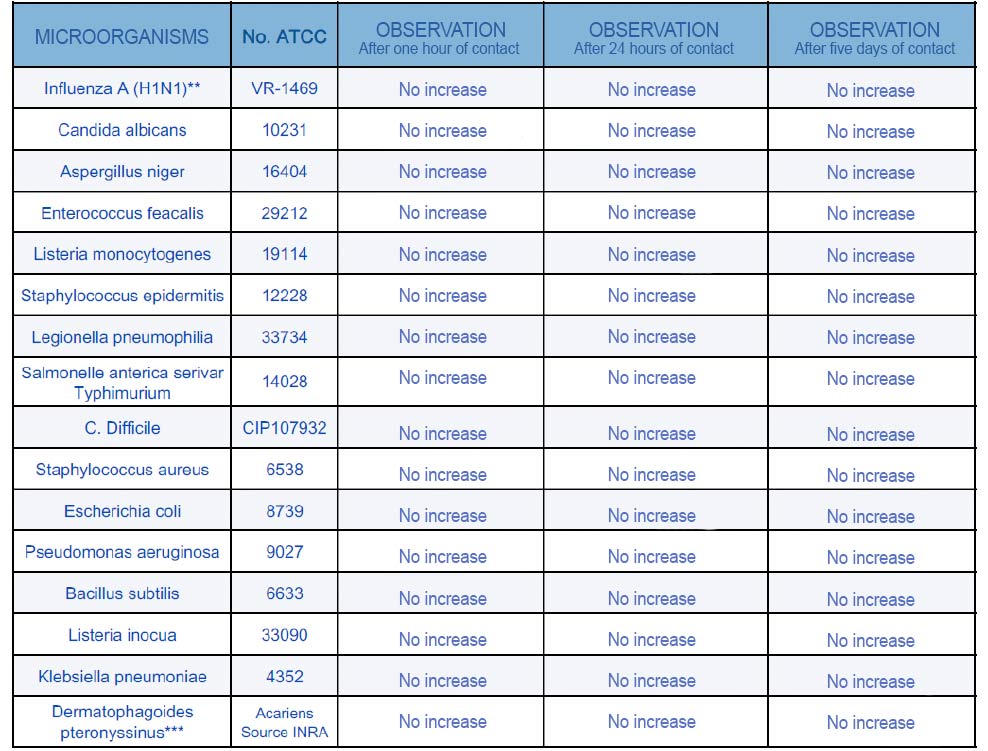 Sources:
*Test carried out with GLP by the Microbiochem laboratory; ** Test carried out by the British Department for Environment, Food and Rural Affairs; *** Test carried out by the French Textile and Clothing Institute
A connected Air Purifier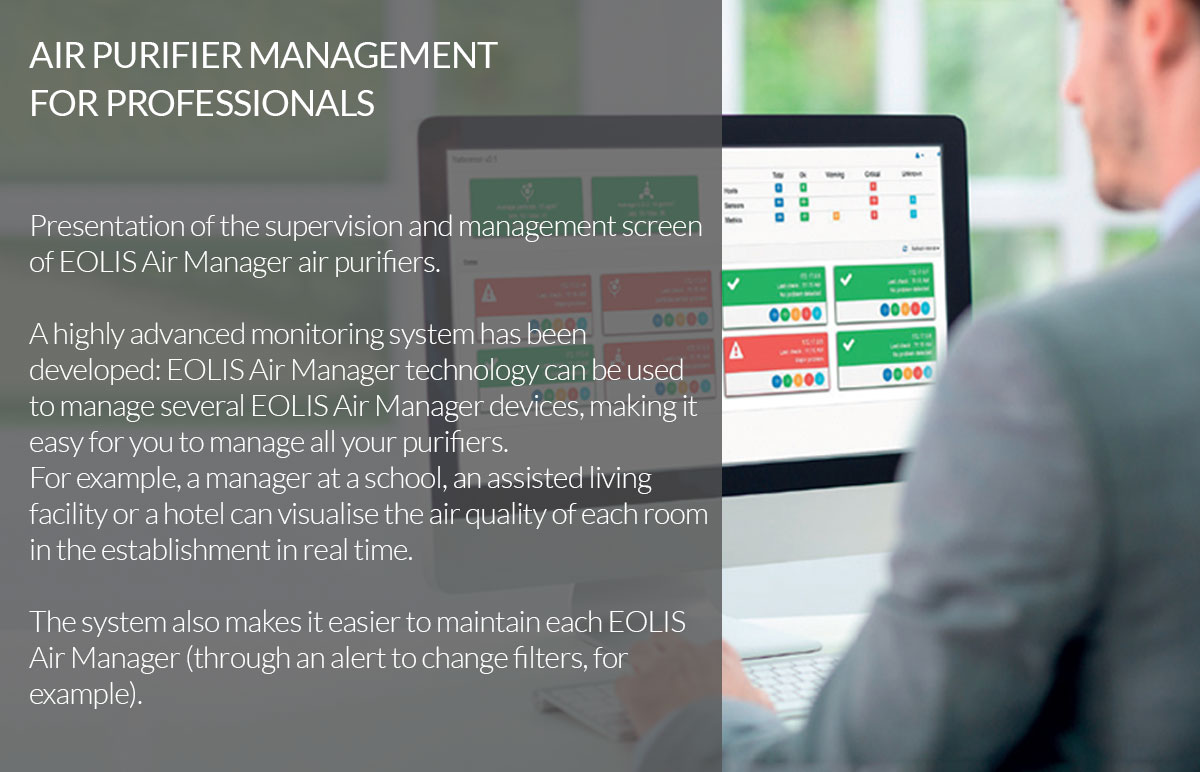 Watch this video presenting the EOLIS Air Manager start-up guide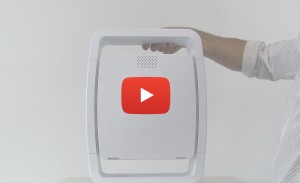 Downloadable brochures are available: EOLIS Brochure, EOLIS Models 600 / 1200