We are BioLife Solutions Ltd, a UK based company that have been successfully selling a range of medical products to practitioners and private individuals for over 20 years.
For the past 15 years we have concentrated on the benefits of Activated Oxygen and Air Purification as a path to better health and quality of life.
Since 2003 we have been the sole UK & Ireland distributor for the Airnergy Oxygen Therapy Product Range on behalf of the Germany manufacturers, Airnergy AG.  We have grown year on year and are now the biggest distributor of the range in the world.
We are also the exclusive UK distributor for the AIRVI OET (Oxygen-Energy-Therapy) Product range on behalf of Forschungsverein Gesundheit und Gebaudeklima in Austria.
After previous extensive experience in air purification devices we discovered the exciting range of Air Purifiers from French company Natéo Santé and are now proud to offer their EOLIS Air Manager as part of our range. Furthermore, from Germany company BestAir International GmbH we can now supply the Bestair AirJet 500.
Here at BioLife Solutions Ltd we pride ourselves on a high level of customer service and will go out of our way to help our customers in any way we can. Our knowledge, experience and success with our products are reflected in the many positive testimonials from our customers.
Comments from Happy Customers…
"I have always found it easy to contact you should I need advice am extremely grateful for all the help you have given us."
"Many thanks for a new lease of life."
"Thank you for all your help and your continuing support."
"I really cannot thank you enough."
"Thank you and all the people in the production of this machine. It has transformed my life."
"Thank you for such a wonderful machine."
Contact Us today to discover how we can help you!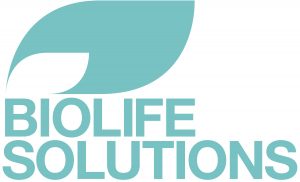 BioLife Solutions Ltd, The White House, Church Lane, Guilsfield, Powys, SY21 9NH, U.K. Tel: 01938 556800, Email: info@biolifesolutions.co.uk
Registered in England & Wales Company No: 3902737; VAT Registration No: GB742228938